Oscars fashion review- only 5 days late!
Day 2 home with a spinning head and nausea- Jack and I are thinking it might be a 72 Hour Existential Crisis. What a nefarious virus. I am so bored but I can't start anything without my head pounding and a feeling of worthlessness and despair. A sure fire cure for taking life too seriously, illness or not, is the E network. In this case, the prescription is the Fashion Police review of the 2010 Oscars. Which reminds me, I have something to say about the best and worst of the night. This was the first year I got to watch with my girls and we all three dished about the clothes, although Ava was mostly appalled at my cattiness.
Best shoes:
Zoe Saldana
I don't care what you have to say about the dress itself, those aubergine velvet shoes are tres yum yum. Of course, this pic is not of Zoe herself, because it was the only picture I could find that really showed the shoes. Plus I love how this runway wraith makes the perfect Zoe look short and chubby. And in defense of the dress, it looked really pretty bouncing around her ankles as she came out on stage.
Best hair: tie,
Cameron Diaz and Sandra Bullock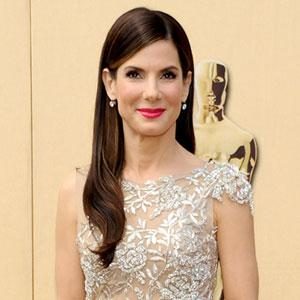 It is a tribute to the hairstyle that I am even mentioning these All-American sweethearts on my personal blog page, because generally make me ill. But this Veronica Lake, healthy, shiny hair cannot be ignored. This is why people become movie stars. Regular people do not have hair like that- it simply can't be done in a crowded little bathroom with a Vidal Sassoon hairdryer and some Aussie products. Damn, and the Fashion Police just gave Sandra Bullock best dressed! Ava will be so pleased.
The flesh or ivory gowns are a little White Wedding for me, and the way Ms Bullock's just happens to match her Oscar so perfectly is, frankly, annoying as hell. Oh well. I haven't seen her movie (full disclosure) but it can't be as horrid as the preview (
http://www.youtube.com/watch?v=5hn5-pxWM6k)
...can it? Shall I not mention that the truly out-of-the-Hollywood-mold performance by a woman, Gabrielle Sibide's fat, disenfranchised, miserable, triumphant and utterly unique Precious, was overshadowed by yet another kind white folk help the hopeless black man trope- perfectly executed by a blonde, sassy Southern Bullock belle...well, it's bullocks, frankly.
Best jewels:
Kate Winslet
From the
Raw Story blog
:
Kate Winslet, presenting this year, chose a structured strapless column dress in silvery tones by Yves St Laurent and the most exquisite jewelry of the night: a pendant style necklace of emerald cut white and yellow diamonds by Tiffany with matching earrings and cuff believed to be worth more than 2.5 million dollars.
Mmm, mmm, mmm. Again, this is why one becomes a movie star. And check it out- another impossible Veronica Lake do.
Best detail and best all over look:
Carey Mulligan
Do you see all the little bits dangling from Carey Mulligan's darling dress? I am terribly sorry, all you haters, but this is the bravest, cutest, most awesome look of the night. She is so sweet with her Mia Farrow hair and chandeliers, but the dress really is a marvel. The cut is formal but that cut out hem so we can see her gorgeous strappy shoes makes it unique and cheeky- I just love it! Bravo, Miss Mulligan! This bricolage artist salutes you.
And, finally, the dress I would have worn:
Diane Kruger
And they would have laughed at me, and called me Little Bo Peep, and lamented my boring black and white choices, and even my svelte self would have looked rounded like a fat hen, but I would care not. In this black and cream Chanel phenomena, I would have said to them, damn it, I am a movie star, I can wear what I want!
I am always a sucker for black and white, no big shock there. I think that and the temptation of wearing black boa feathers would have proved too much for me.
So sue me. I know why she picked this dress.
That about did me in. Back to the couch.